---
Upadate: 19-01-2011
Mr
Bastian Baumann's
Final Report
of the last session of the Corfu Summer School 2010.
---
The "Corfu Summer School" is a successful yearly international seminar for rectors, concerning the implementation and dissemination of the principles and values of the European University (Magna Charta Universitatum).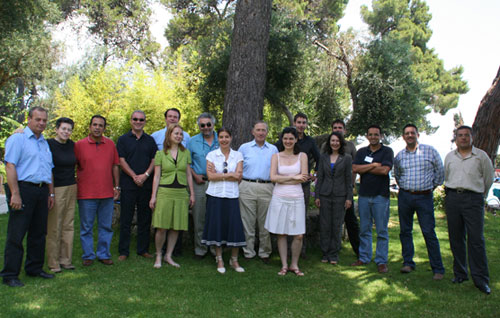 The Corfu Summer School brings together high ranking academics from countries with different higher education systems, which operate under various economical and political circumstances for fruitful exchange of information and views concerning university autonomy and convergence.
In 2009, the focus for discussions will be the
Interaction of Universities and Society
. The ivory tower is long gone – autonomy needs to prevail. How can dialogue between universities and society be ensured? What are the societal needs, how can they be identified? Are individual or collective approaches necessary?
Corfu Summer School website